CRITIQUE 1:
JUDGE: Mr Guido Persino (Italy)
Middle sized lovely bitch, feminine. Expression would be better with darker, or well pigmented 3rd eyelid which are in this case evident and a bit reddish. Temperament is not helping her very much, being a bit shy – maybe not shy but a bit timid. Probably a bit anxious, but the head is mainly correct in the proportion of muzzle-skull. I would like to see a bit more underjaw . The colour of the iris is well dark, slightly flat on the top of the skull, the neck is strong but a bit short, the wither is well prominent and wide, the shoulder could be a bit more angulated, as well the front bone should be a bit stronger. The chest is excellent, well ribbed and well developed and the topline is very well straight and strong, Excellent rears, unfortunately the tail is taken between the legs all the time. In the movement the hocks are not stable enough, while the front is quite ok but elbows are a bit unstable as well. Lovely walk on the side but while the step is long, she tends to step a bit like a horse.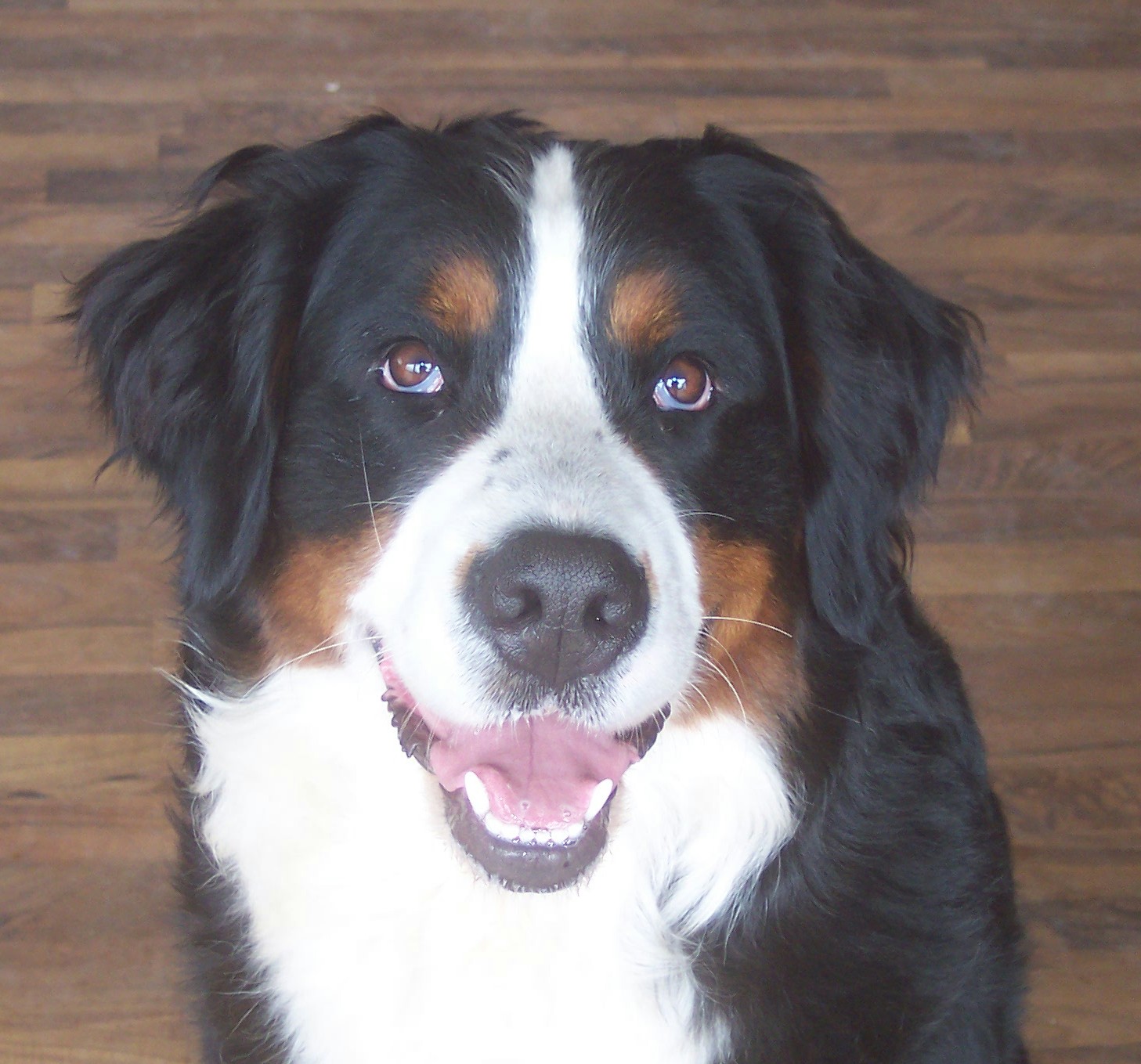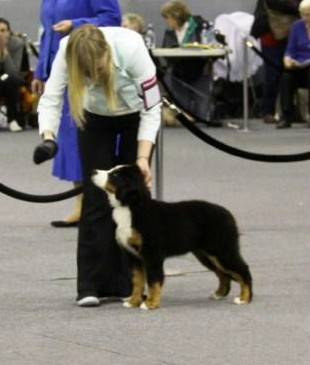 CRITIQUE 2:
JUDGE: Mr Scott Sandford (South Australia)
3½ mths old finer bitch with excellent body proportions. She is well angulated in the forequarter and hindquarter and extremely well marked. She moves very cleanly coming and going and has an easy gate around the ring. Her right eye was very red on the day which did detract somewhat from her expression.
I would like to see more bone and substance.
"2nd BABY PUPPY BITCH"
Abby is a little priness and is very friendly and outgoing. She has a tendency to not like the shows for some reason. She likees being threre but the moment she steps foot in the ring she occasionally acts silly.