---
Whisky
FANATIC TRISPALVIS ZAISMAS
---
---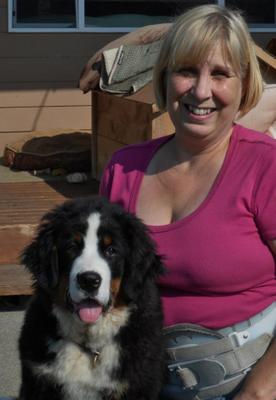 We have proudly purchased Whiskey from an awesome kennels in Lithuania. Unfortunitely he is not here yet as the Government regulations do not classify Lithuania as an approved country to import from. So with Sonata's approval Whisky is in Seattle being loved an cared for by Nicole Shannon (above picture) of Whiskey Creek Bernese. Nicole tells us that he is a strong boned, big boy. He is friendly and outgoing and loves everyone. We owe so much to Nicole and Sonata.
Thank you Tripalvis Zaismas Kennels
&
Whisky Creek Bernese
---
---
ABOUT TRISPALVIS ZAISMAS KENNELS
---
---
Tripalvis Zaismas Kennels is proudly owned by Sonata Pravilionene, and is located in Lithuania. Trispalvis Zaismas is translated as Tricolour play a name that we thought suited the Bernese Mountain dogs. We are a relatively young kennels as Aria Ringas one of the first bernese in Lithuania is still alive. We saw a puppy in a litter of Bernese and adored them, thats when we decided that is the breed we want. We got our first Bernese and now our kennel consists of three females from different generations. In 2008 our kennels became FCI approved. We like our dogs to partcipate in different social activities so that the public can see what gentle, beautiful and amazing dogs Bernese are. Some of the activities that we are involved in are dog therapy with primarily blind children and old people, and also our dogs are blood donors.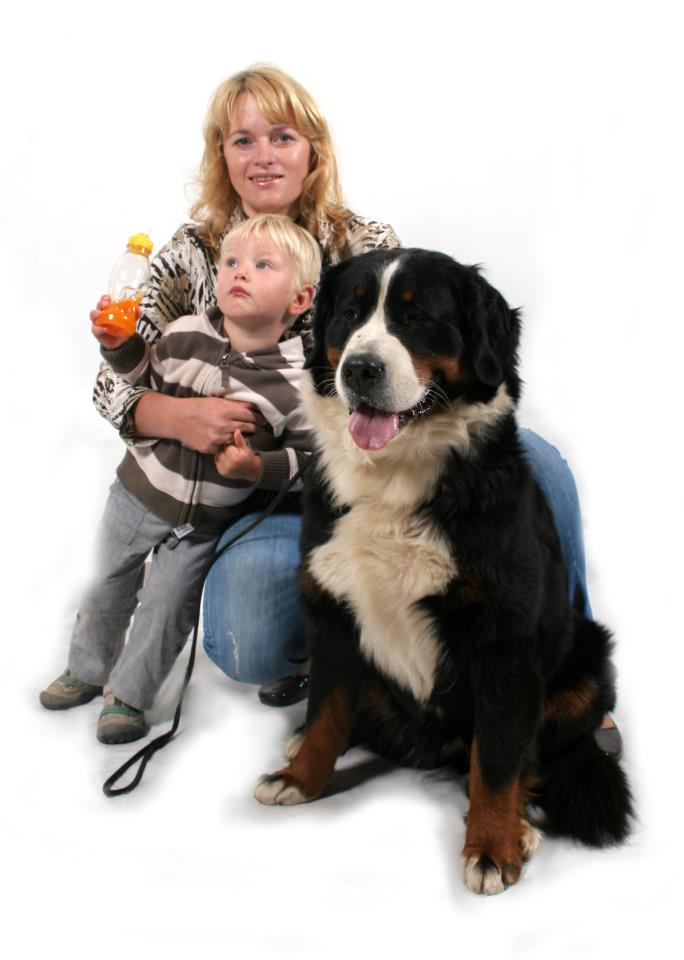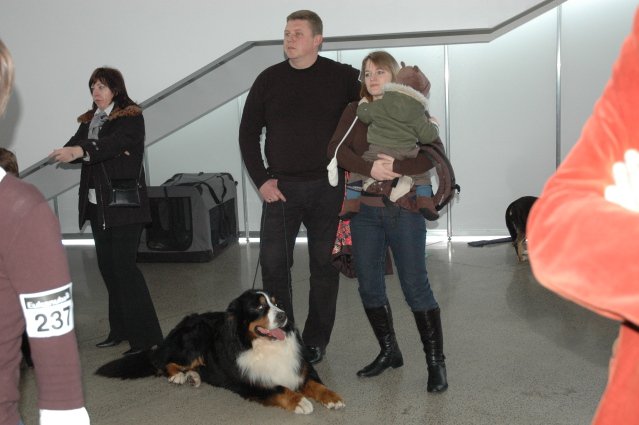 Left: Sonata & Son Right: Sonata and Darius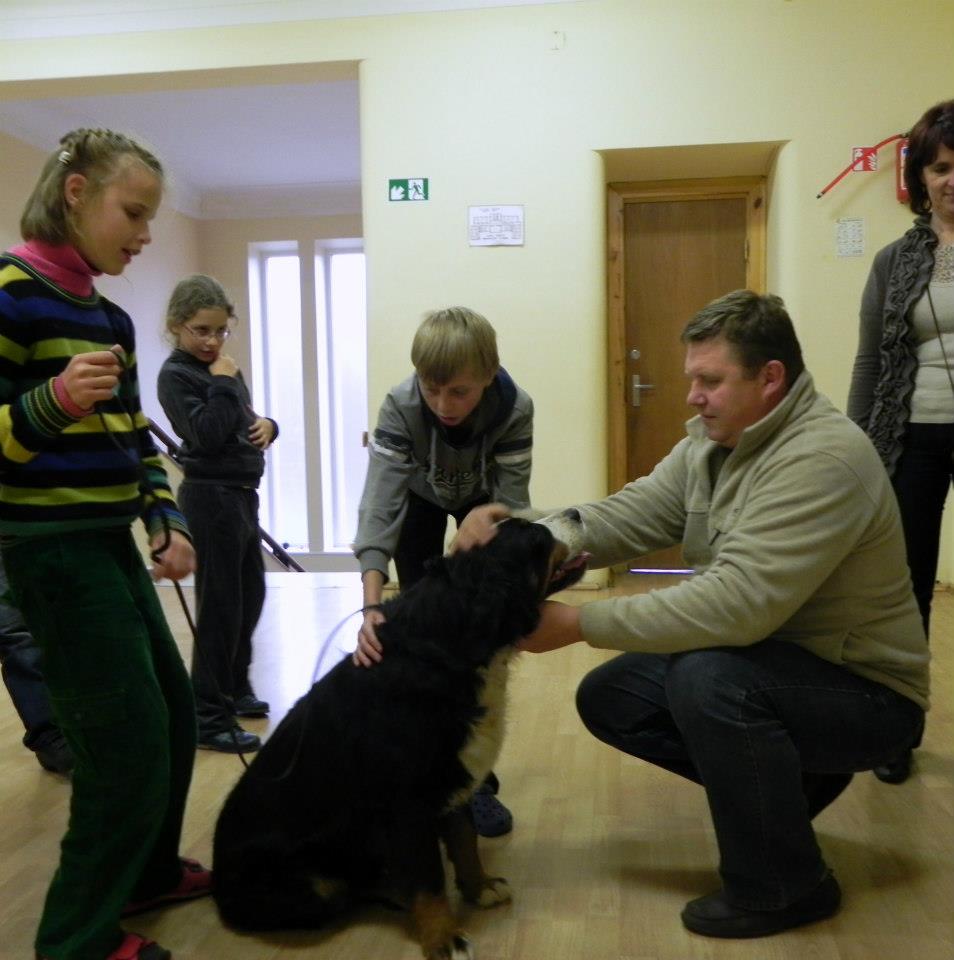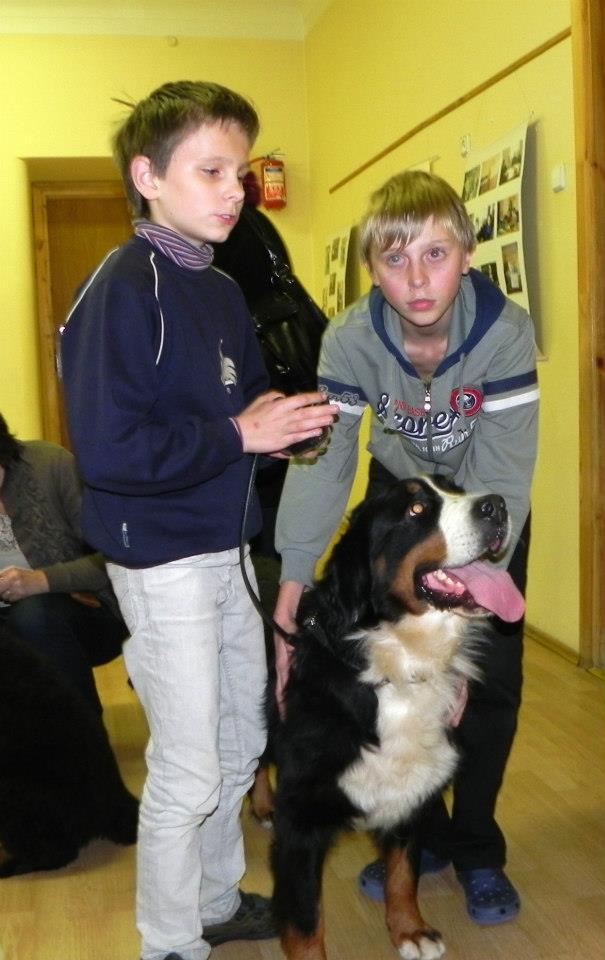 Left and Right: Dogs doing their therapy with Blind children
---
"Whiskey"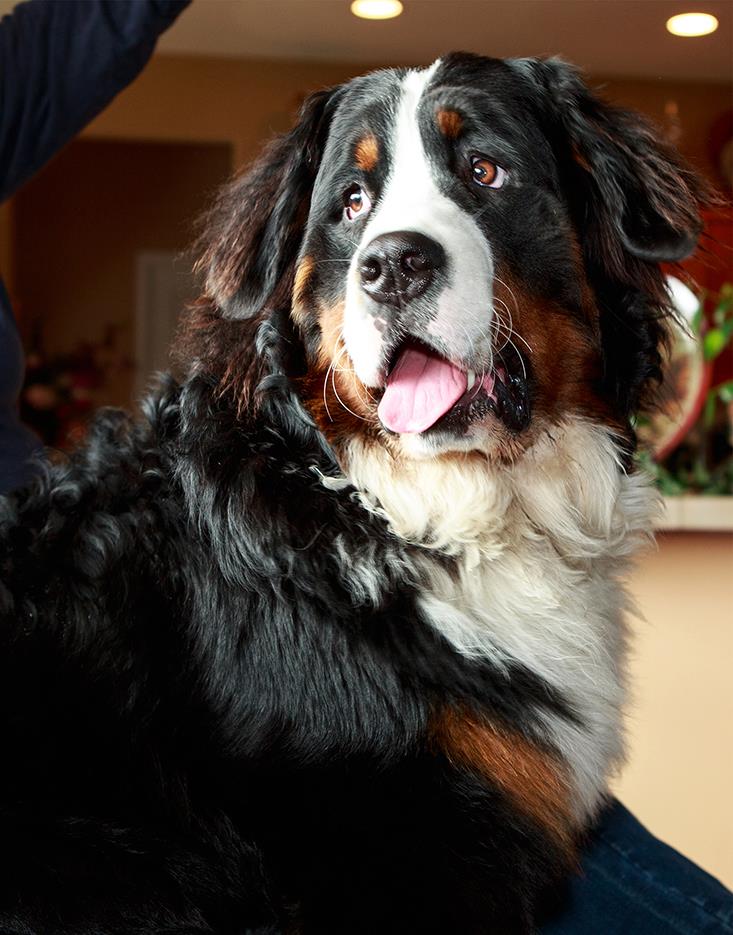 Photo taken by the beautiful Muriel Hastings........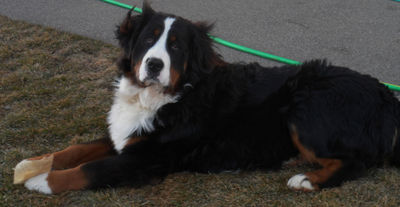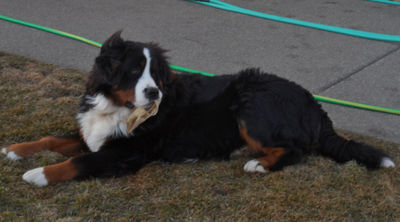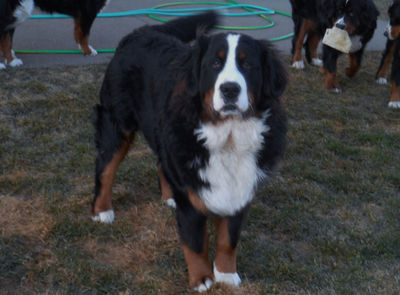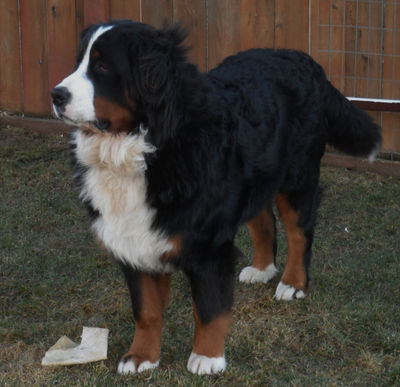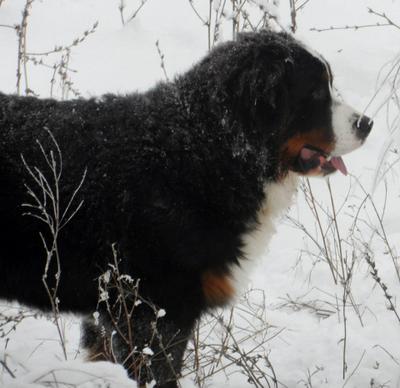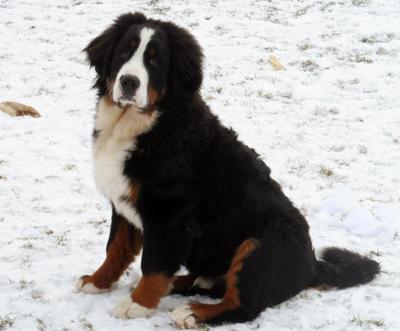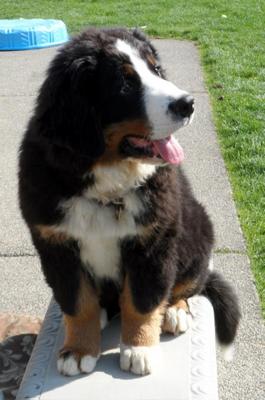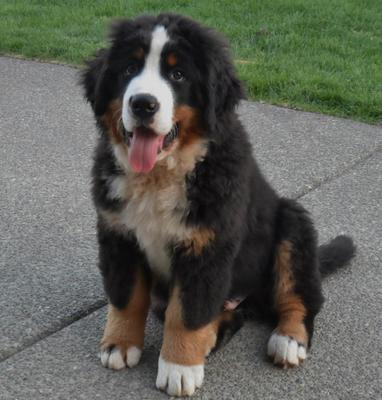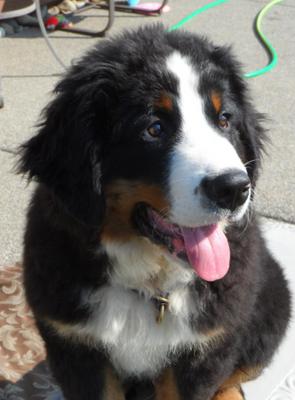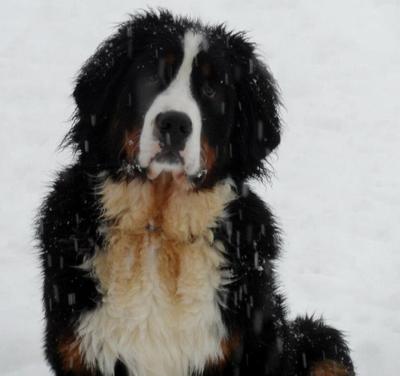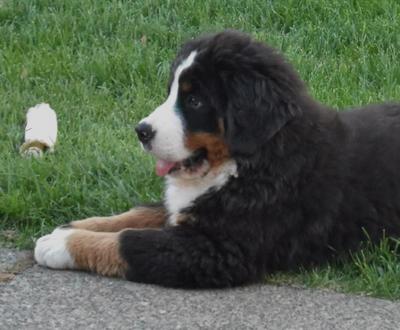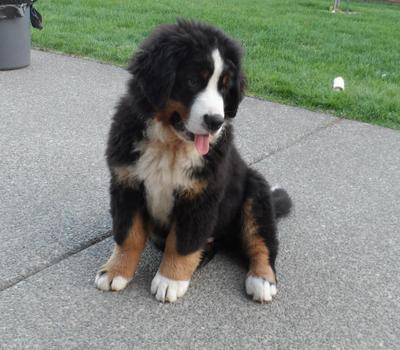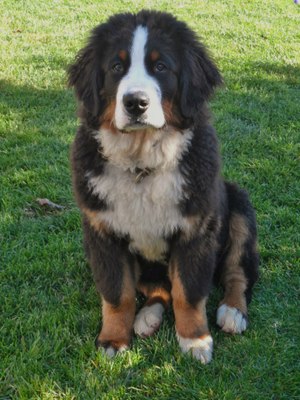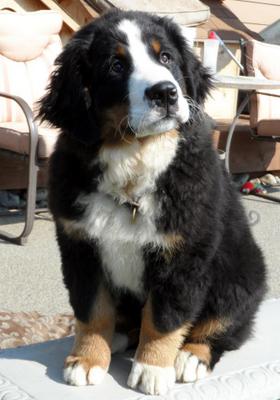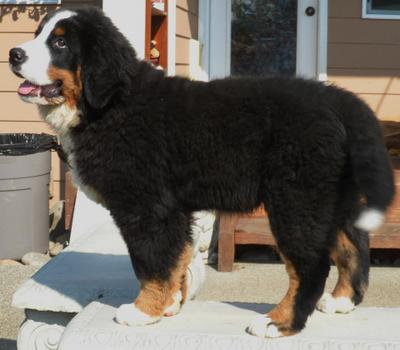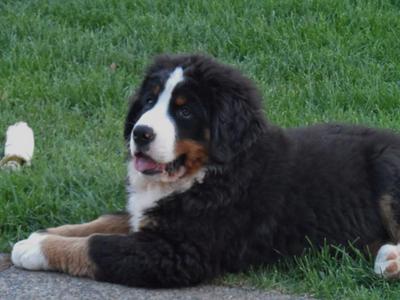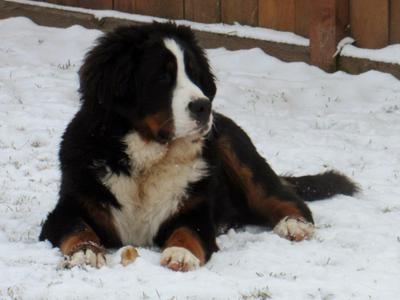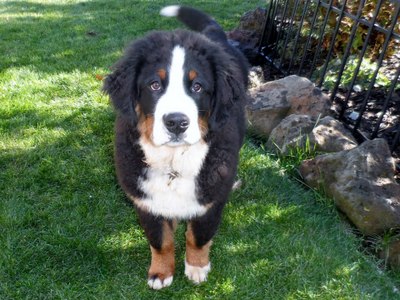 ---
---
WHISKYS FAMILY
---
---
Whiskey's Mother
"AIGA TRISPALVIS ZAISMAS"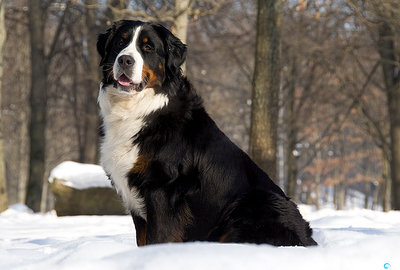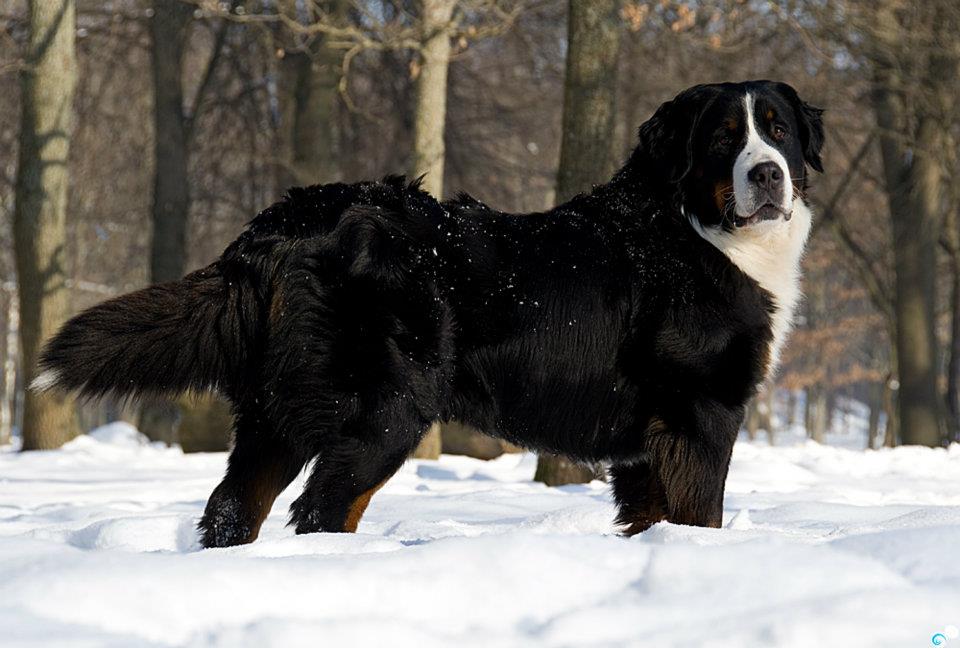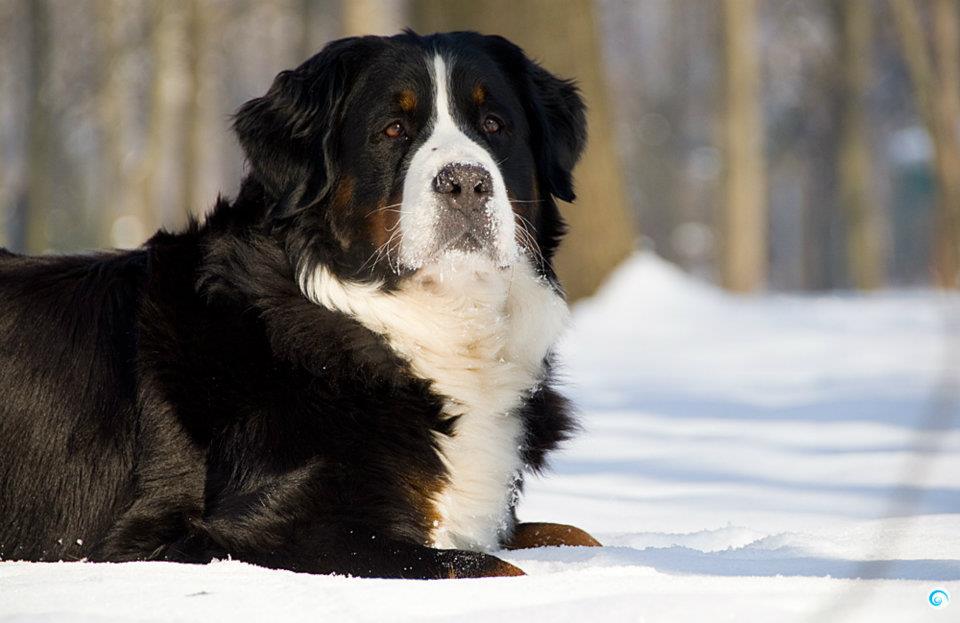 ---
Whiskey's Father
"SZARHEGYALJAI URANO"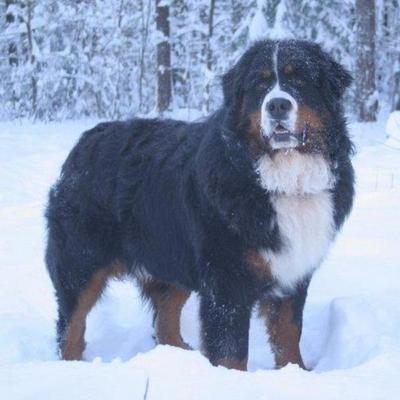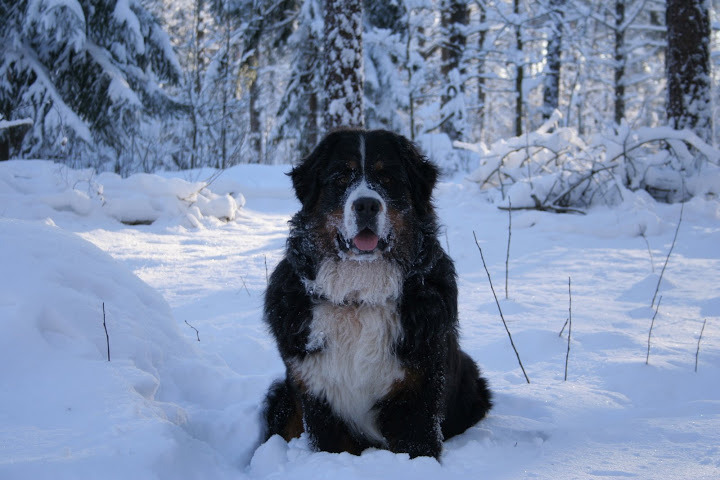 Proudly owned by Ausra Sakiene, thank you for the photos Ausra.
Whiskey's Grandmother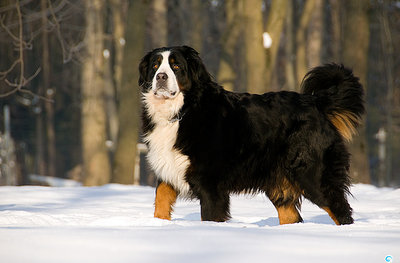 Above: Barbora Tripalvis Zaismas
---
Whiskey's Grandfather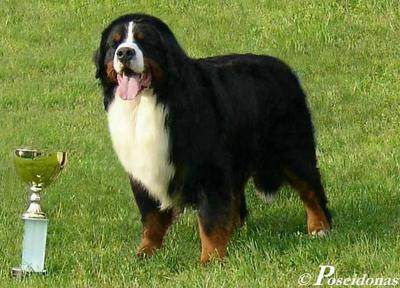 Above: Ambasador Valasske Slunce
---
Great Grand Mothers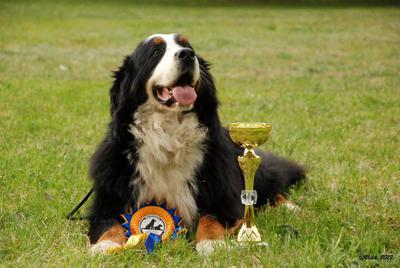 Above: Aira Ringas at 9 years old, Veteran Champion.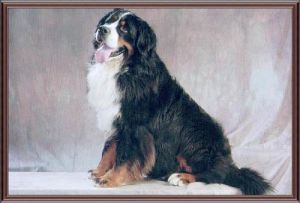 Above: Zorbha Van't Stokerybos
---
Great Grand Father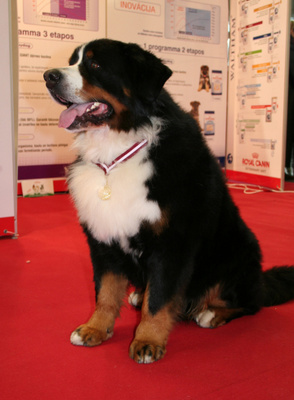 Above: Tommi
---
---